From home soil in the UK to Brasil,Dubai and South Korea! These PR stunts show us how to use sharp creativity to raise brand awareness
10) Yummy! Nākd, a wholefood snack food brand, created a giant edible billboard in the heart of London, showcasing its diverse product range! People were able to grab a snack and stay healthy at the same time.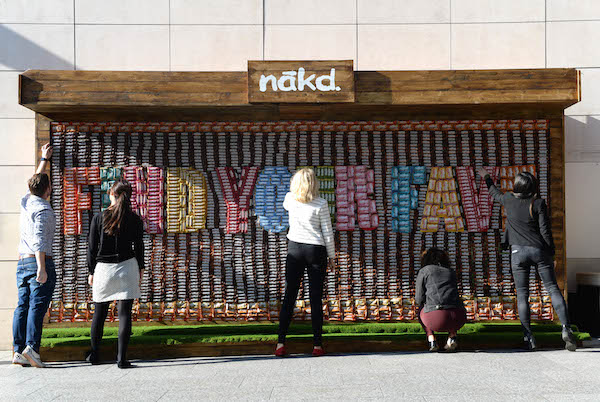 09) To big up the relationship between Diet Coke and it's many worldwide fans the brand went artistic by recreating fan's Tweets and turning them into super size art installations!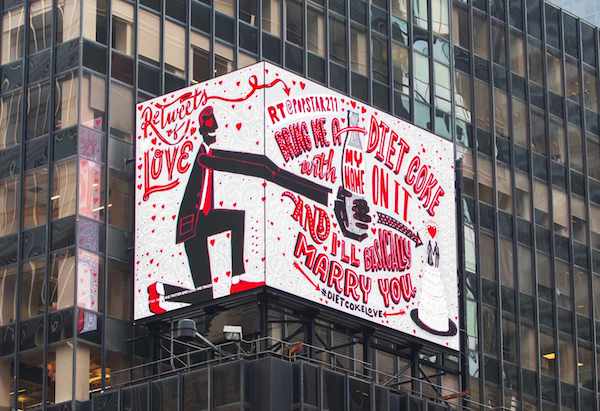 08) For a PR stunt this wacky you're gonna need a man with a top knot. In this particular wacky stunt to promote the app 'Bread Simulator' a rather hipster looking man covered himself in bread and ran around the joint getting up to carb related mischief. At least the pigeons were happy!
07) The Dubai police were had a good laugh trolling everyone in this prehistoric PR prank. It started with a tweet 'big boy got away'…Dubai residents were encouraged to keep their eyes peeled and share reports of sightings with the hashtag #SpotTheDino. The fun continued all through the weekend and finally, the beast was captured and escorted by police escort along the busiest road in Dubai.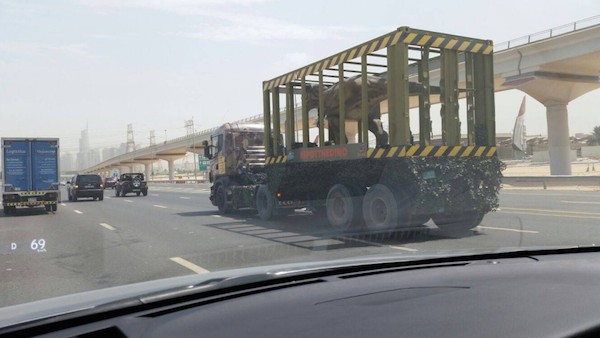 06) Ted Baker launched a fun interactive Instagram treasure hunt where Instagrammers had the chance to win an undisclosed Ted Baker gift. They had to peruse 'Ted's Cabinet of Curiosities' and guess the right object in the cabinet by following a clue. The competition ran for 2 weeks and worked wonderfully as it worked to increase brand awareness and their social media following organically through original content.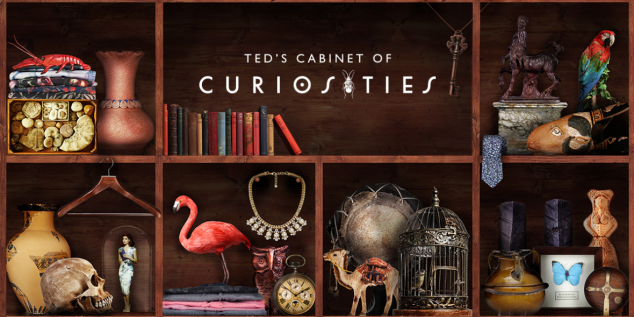 05) The one thing about advertising alcohol is that you do indeed have a responsibility to be a stick in the mud and remind people of the importance of drinking responsibly. We have heard it all before but one way to make people listen to your message and to raise the profile of your brand at the same time is to express this warning with a fun experiential PR campaign! Alcohol brand Sagatiba wanted to remind everyone that you shouldn't mix drinking and driving by installing 'stupid' features into 3 bars in Sao Paulo, Brasil.
04) In a world where we like to keep our bums on seats it's always refreshing to see brands encouraging us to be more active. Reebok has recently run a stint of 'active' PR stunts in S.Korea and this is one of them! Cinema goers must use the treadmill to keep the dreaded buffer symbol at bay.
03) A few lucky families using the McDonald's Drive Thru in South West Londonhad their meals mysteriously paid for my the car in front. As the happy families were scratching their heads in wonderment at this random act of kindness the car in front floated in the air! Amazing! The stunt, which was captured on film, is part of McDonald's 'good times' brand campaign, which celebrates the role McDonald's plays in customers' lives.
02) Disguised as a fairly standard ATM, a karaoke machine was placed on the beach and in a busy square in Rio. Instead of withdrawing money passers by had a chance to belt out 'Love of My Life' by Queen who 30 years ago performed at the Rock in Rio festival. The singers were rewarded for their high notes with a pair of tickets to 'Rock in Rio 2015′
01) What a way to get worldwide recognition of your event and very minimal cost! Check out this creepy baby! I love campaigns like this that work entirely off their own steam, they are low cost and high impact. This stunt reminds me of the #CharlieCharlieChallenge which in that case was more enjoyable than the actual movie!
Are you looking to expand your PR horizons? You are!? Well get in touch with our team now! Who knows, it could be your brand featured on our next top 10!