The Liverpool Museum asked Street Advertising Services to create attention for the Terracotta Warriors Exhibition in Liverpool so we painted an amazing 3d Street Art picture in Liverpool One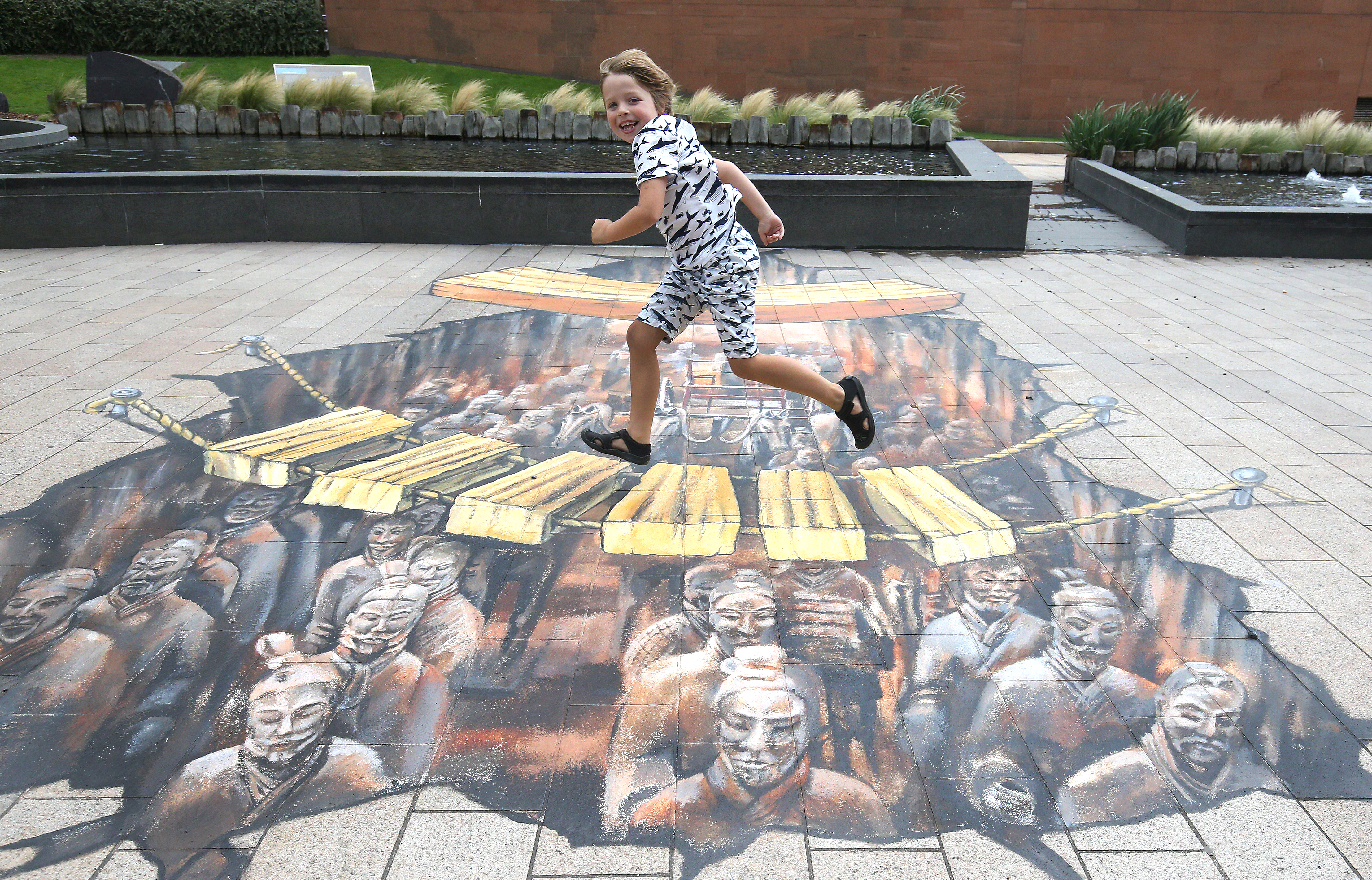 Liverpool Museum recently put on a stunning exhibtion featuring the amazing Chinese Terracotta Warriors. Only one Museum in Europe is allowed to show the warriors at a time so Liverpool scored a huge coup and wanted to maximise the number of visitors at the event. As part of their media campaign they asked Street Advertising Services to paint a 3d street art picture in Liverpool to draw attention to the spectacle. We worked with our friends at Liverpool One Shopping mall and painted the artwork directly onto the surface of the pavement. The art took our 3d street artist ten days to paint and the results were awesome! The picture drew lots of attention, photos and social media shares and within two weeks as part of the campaign the event had sold out.
"Hey Kristian and Rachael,What a week indeed!
We're absolutely thrilled with the finished result. I couldn't get over how many people were stopping to take photos of it during the short time that I was down there and I think it's really going to help with the final ticket sales push. Please pass on our huge thanks to the ridiculously talented Artist – I hope she's having a well-earned rest this week!"
Marketing Officer, Liverpool Museum