Competing for Possible Student enrolment is touch and highly competitive and with limited local media resources available maybe it's time you got creative
Running Open day events at your University or College is standard practice for attracting potential students to enrol in your establishment but how do you advertise your open days to ensure every prospective student is aware of them?
Over the last twelve years Street Advertising Services has helped places of further education bring attention to their open days. Here are 4 Easy ways we can help you get the word out beyond bus, poster or billboards.
Leicester College recently asked us to help advertise their open day in the local area and city, targeting public transport routes with Clean Advertising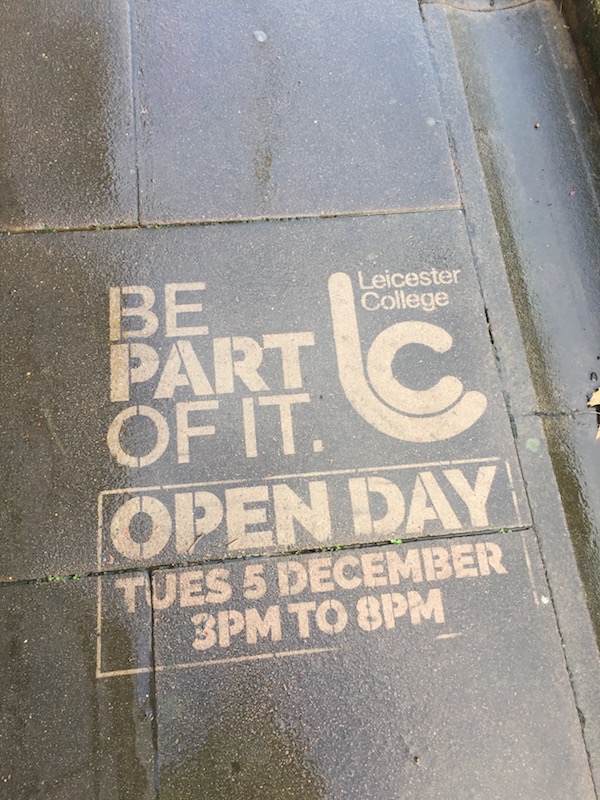 Huddersfield University ask us to highlight the route from the City bus and train station to the University, the adverts not only serve to waymark the route but also advertise the day itself to potential students in the local area.
Purpose made Pavement vinyls were installed for Bedsworth college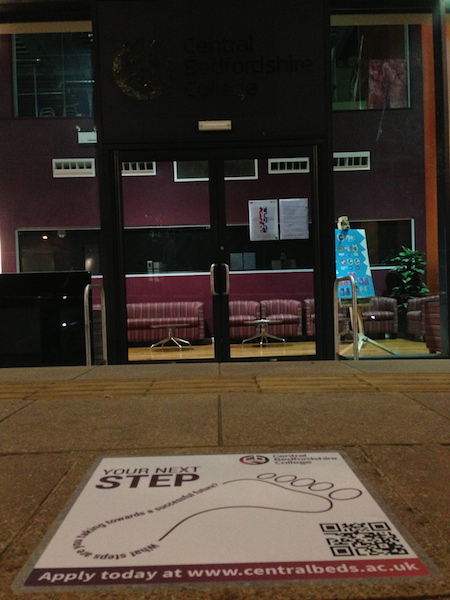 4. 3d Street Art has been used successfully by Staffs University and London City College in their local shopping malls to bring both experiential attention and traditional media to their college open day