Hold your horses and batten down the hatches, we got PR stunts and they are all pretty darn awesome!

This is a list of what we've been raving about in our office this week, kicking us off at number 10 we have a very 'perky' billboard…
10)
This billboard might make you spit your coffee out on your way to work! This…erm…'impressive specimen' looks a little too happy to see you from the back but all is revealed when you see the front of the ad. Calm down ladies it's just Beer brand Republica Parrillera Pilsner suggesting you eat a sausage…with your beer…oh I give up!
09)
Where's Wally (or Waldo for our American friends) was a childhood staple! The friendly yet illusive character has partnered with Virgin trains to give passengers with an eagle eye the change to win a family weekend away! One hundred Wally replicas were dispatched around the country and according to the press release, Wally can be found 'in the form of size cut-outs and smaller transfers blending into real crowds, cityscapes, train stations and trains along the West Coast Main Line – in Birmingham, Carlisle, Crewe, Edinburgh, Glasgow, Liverpool, Manchester, Preston, Rugby and Stoke on Trent'. The hunt runs for six weeks throughout the UK school holidays. Virgin Trains will be releasing a series of clues via its social media channels.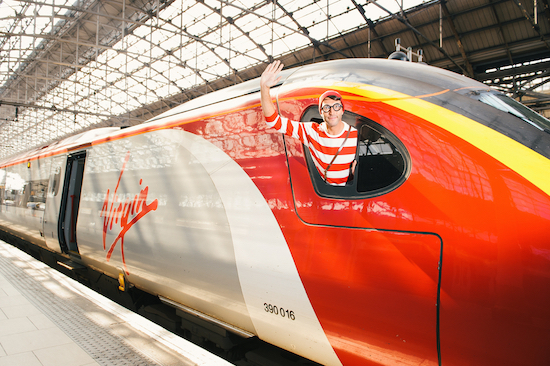 08)
Kars4Kids challenged people to sit in a car for at least 10 minutes to win $100, the car was a very hot car. Participants could press the button to get out and none of them lasted the full ten minutes. Participants stated that they felt claustrophobic and when asked about leaving children in cars one woman stated "I could press the button. They couldn't press the button." It's up to you to decide if the participants were real life people or actors but all the same it sends a real message about leaving children and animals in hot cars.
07)
In this genius act of customer service, Dutch supermarket Jumbo lets customers test out different brands of loo roll when visiting the in-store loos! Jon Springer, retail editor at the twice-monthly distributed Supermarket News, said the concept gives a product vendor an intimate opportunity to showcase whatever brand they are hawking. Makes a change from running out of toilet paper!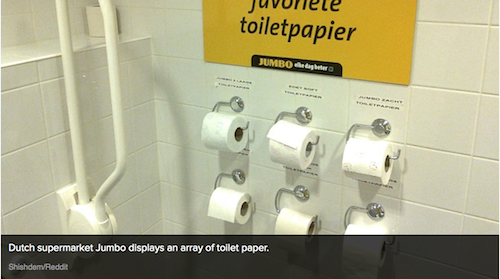 06)
Something strange was occurring in Bristol! Clues and hidden messages were popping up everywhere with the sole intention to stir up the curiosity of the public. The messages led us to the Twitter of local radio station Breeze FM where it became apparent that the hunt was on for the 'Breeze Bandit', if listeners were able to track him down then they could win big cash prizes! The build up to this campaign was huge, rain activated ads, flyer drops inside of retail stores and reverse graffiti were some of the ways that the Breeze Bandit got people scratching their heads with curiosity!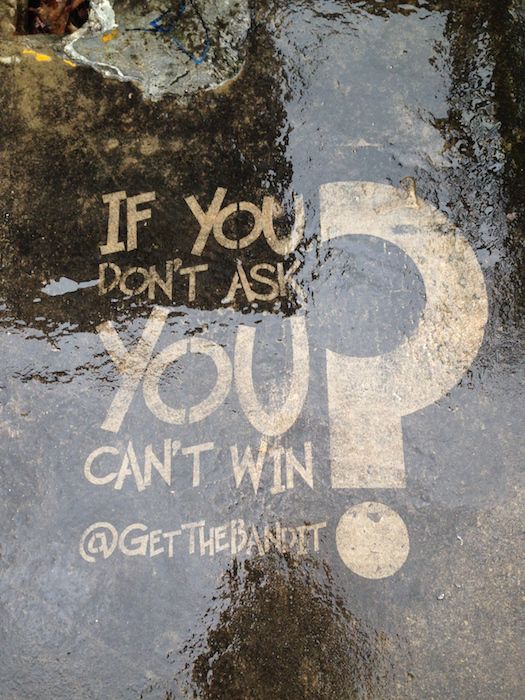 05)
Romania, the home of Count Dracula is hosting the huge music festival called the 'Untold Festival' in the North of the country. Gig goers are encouraged to 'pay with blood' for their ticket by offering everyone who donates blood a 30% discount on the price of their festival ticket! Let's hope it doesn't…suck!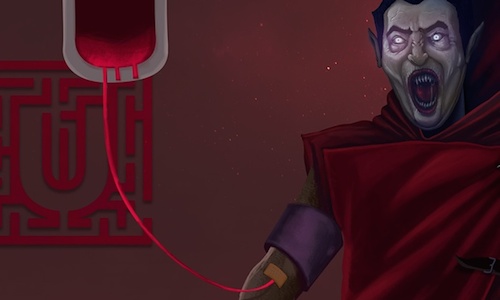 04)
Everyone loves an angry revenge video! This disgruntled newly divorced husband who caught his wife cheating and proceeded to dramatically saw all their possessions in half so they could go their separate ways, the intro bitterly states "Thank you for 12 'beautiful' years Laura !!!!! You've really earned half, greetings to my successor." The video went quickly viral and we were soon to learn that it was a clever PR stunt by a German Legal Information company! Very smart indeed!
03)
Good Morning world! Nescafé got us feeling wide awake with their naked barista's serving coffee 'Au Naturel' ! This stunt bares all in the name of their all natural coffee-mate creamer, which only consists of four ingredients (milk, a touch of sugar, cream and natural flavors). The customers got an eye full with their coffee but everyone seem to take the tunt with good spirits!
02)
A harrowing statistic in Argentina states that 1 person dies every hour in a road traffic accident, most of which are from overtaking. A technological solution was created by Leo Burnett and Samsung in partnership with tech company Ingemática, aiming to reduce traffic accidents. Samsung placed a large screen on the back of the lorry which streamed the road ahead in real time.
01)
The Los Angeles County Museum of Art (LACMA) brought the joys of art to the Snapchat generation. The key to their success was understanding the medium and their audience. This museums humorous approach to art gave it an advantage over other social media using museums! References to memes, pop culture and music proved a big hit! This gets the number one spot because it's simple, free and engaging to an audience that might be hard to reach with this subject matter. A very current way to make big news of history.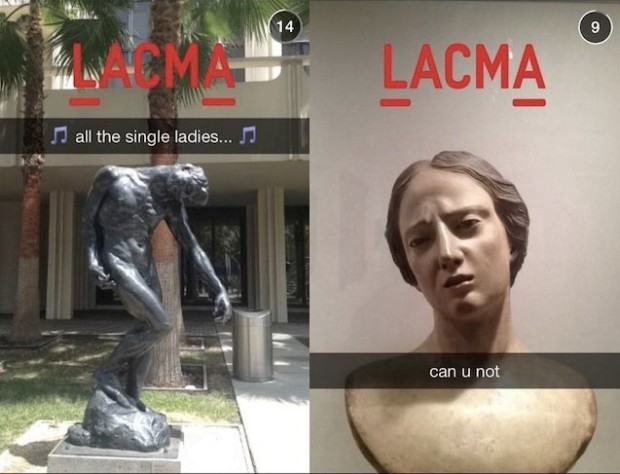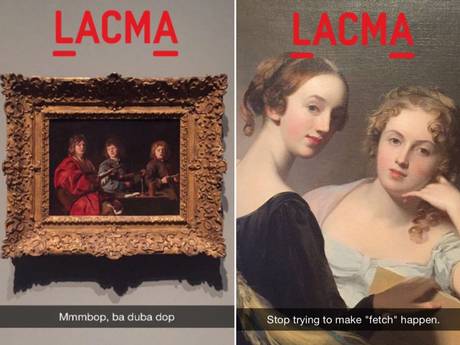 So there you have it! 10 pretty impressive PR stunts that have been rocking our world!
Interested in PR stunts for your brand? Get in touch!